Our anniversary wall box for 10 years of electric mobility at KEBA
KEBA Electric Mobility turns 10 - that's a reason to celebrate. Our success story would not have been possible without our customers, which is why we would like take this opportunity to thank you. Celebrate with us and buy one of 10,000 anniversary wall boxes at a very special price. You can also look forward to 10 months of additional warranty.
---
Related articles
12.10.2018
100,000 charging stations sold
The Austrian automation company KEBA has been active in the electric mobility market since 2009. The company is now celebrating the biggest milestone in its electric mobility history - 100,000 charging stations sold! The golden "anniversary wall box" went to Swedish e-mobility provider Clever and was recently installed in Sweden.
Read more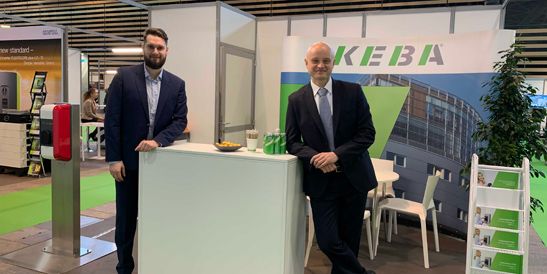 14.2.2019
KEBA at BePOSITIVE 2019
France calling ... again! This time our team is at BePOSITIVE - the national exhibition for the energy transition. And our wall box in the French national colors is on display again. Why not visit us until tomorrow, February 15th, at the KEBA stand 6.1P47?
20.3.2019
Electric mobility premiere at the eltefa 2019
For the first time ever, the eltefa 2019 will be hosting a special exhibit "The E-Road". Something KEBA cannot miss out on! Visit us and learn all about our wall boxes that are MID-certified and compliant with the German calibration law, thus making it possible to charge and bill in public areas. In the outdoor driving course you can not only test your driving skills, but also our charging stations.
Read more