Our review of the electromobility trade show in Lyon
That was the EVS 32!
At KEBA's stand at the EVS 32, visitors were able to experience a comprehensive exchange of ideas with experts – and our intelligent charging stations for the future of electromobility – in a fantastic atmosphere. Our speaker also revealed at a round table the three decisive factors for an outstanding "charging experience". We have assembled these insights with a photo gallery capturing all of the trade fair impressions for you here.
---
Our wall box as the star
We proudly announced at the fair that with over 150,000 units, our KEBA wall box is now one of the three best-selling charging stations in the world. At the KEBA stand, visitors were able to experience it live in various usage scenarios.
A successful charging experience
As early wall box pioneers, we know what's important for the charging process. At a round table, Dawid Zajkowski, KEBA Sales Director, provided insights into this expertise, which is based on ten years of industry experience. He revealed the three key factors for a successful charging experience.
Reliability – confirmed by certifications.
No matter what comes: You can always rely on a KEBA wall box. It quickly and easily charges any electric car, and its ruggedness can withstand even the most adverse weather conditions.
Safety – for a worry-free user experience.
Numerous safety features provide comprehensive protection against electrical hazards. The risk of overheating has also been virtually eliminated.
Connectivity – more than just charging power.
Our intelligent wall box can not only charge, but also control, communicate and network. That means it can be integrated into smart homes or backend systems, for example.
Our KeContact P30 was the star at the KEBA stand. With our miniature wall box, visitors were able to charge their smartphones reliably and quickly while they spoke with our experts.
There was also a star from KEBA on the big EVS stage. In his talk, our Sales Director Dawid Zajkowski (2nd from left) revealed the essential factors for an outstanding charging experience.
Impressions from the EVS 32
Related articles
15.5.2019
Milestone: 150,000 wall boxes sold worldwide
10 years ago KEBA decided to take a bold step and enter a new business sector. Back then electromobility was still just a dream of the future. Today the Austrian automation expert has sold more than 150,000 wall boxes around the world. As a result, KEBA is now one of the top 3 global market leaders in the manufacture of smart charging stations.
Read more
5.4.2018
Europe's first electric fire truck is charged using KeContact P30
Yesterday Linz AG presented the first fully-equipped fire truck with electric motor in Europe - charged safely and securely with KEBA's KeContact P30. (Image source: FOTOKERSCHI.AT/Werner Kerschbaum)
View image gallery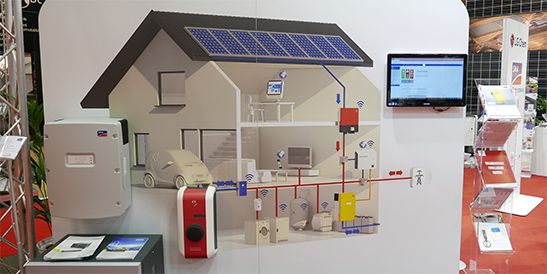 4.3.2019
That was the Energiesparmesse 2019
The Austrian Energy Saving Fair is the annual event highlight on the topic of "the perfect and smart home". This year the electric mobility expert and market leader KEBA was once again well represented with numerous wall boxes, an expert lecture and participation in a panel discussion on the ORF stage.
Read more
Please select your preferred language
Your browser is out of date
Internet Explorer is no longer supported. Please switch to a current browser to use keba.com to its fullest extent.
KEBA - Automation by innovation.